Friends of The Montgomery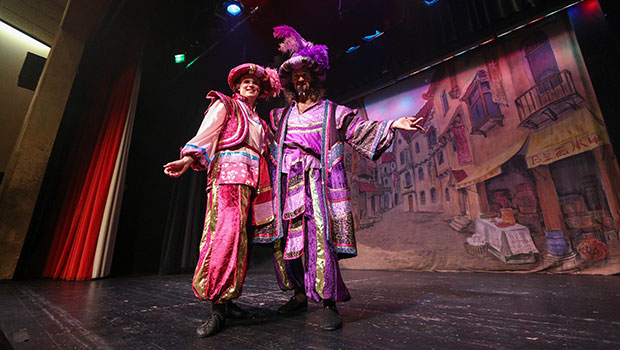 We've got an ambitious vision, and we need your help to make it happen!
The Montgomery has an integral 200 year history in the heart of Sheffield. As a theatre and arts centre we stage professional family shows and are proud to be the home of community theatre in the city centre. The Friends of The Montgomery support the work of the theatre; their role is to provide practical and financial support to further the aims of The Montgomery in being the centre for community and family theatre and the arts in Sheffield. Through donations, membership fees, fundraising activities and volunteering, The Friends are essential to The Montgomery's ongoing survival and development.
We have a long history with a number of local community theatre and dance companies; our theatre is a place where many community performers have been inspired to tread the boards, and where performers and audience members alike have had their first theatrical experience. This special relationship enables us to open our doors to the public year on year, and we are delighted to have the support of so many community companies and individuals.
Join The Friends of The Montgomery and become part of an amazing network of people helping to make a significant difference to the future of family and community theatre in Sheffield.
To keep you in the loop, we'll send you a quarterly newsletter and invitations to exclusive Friends' events.
There are now 3 levels of Friends
Individual Friend £12
Joint Friends £20
Family Friends £25 (priority booking on our new season for the Montgomery's programmed children' performances)
*Family Friends is not limited to the number of children, however it is for adults and children living in the same household.
Become a Friend today. Sign up here or by calling us on 0114 272 0455.