Sheffeel International Arts Festival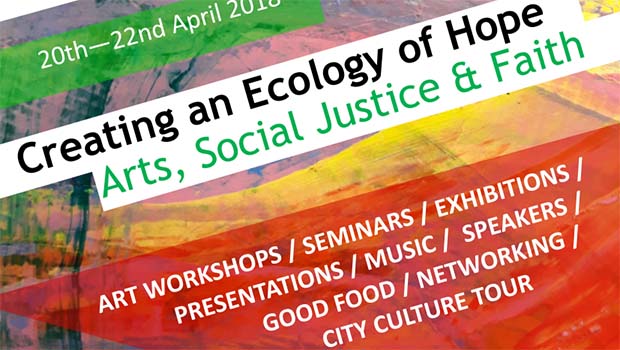 Sheffeel International Arts Festival
Sheffeel International Arts Festival
We will give you a wonderful Sheffield welcome with this exciting programme of events. The festival will be hosted at The Montgomery, Exchange Place Studios and Sheffield Cathedral in the heart of Sheffield City Centre.
Experience the creative spirit of the Sheffield people and the city's deep roots in social justice and faith.
Be inspired about creating an ecology of hope in oyur work through talks, exhibitions, seminars and practical workshops.
Feast togther and network with other creative people.
Party at the Saturday night Sheffeel Showcase with live music, performance and artist presentations.
Explore the heart of Sheffield through the city culture tour.
Learn new skills in two 3-hour workshops led by professional artists at Exchange Studios - metal work, printing glass making, CAD, woodwork, pottery, painting, wire sculpture, embroidery and perfume making.
Share This Page
Have Your Say