Children's University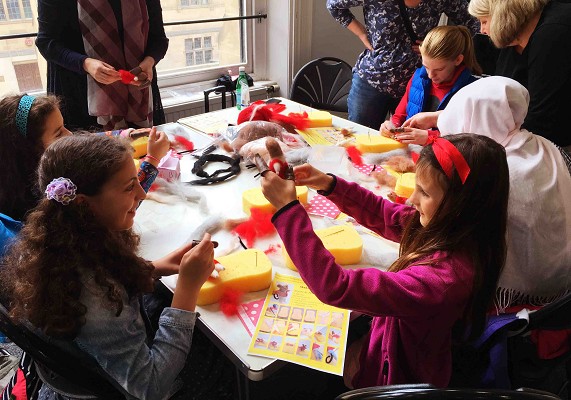 The Montgomery is proud to be a Children's University Learning Destination!
Children's University is a national charity that works in partnership with schools to develop a love of learning in children by encouraging and celebrating participation in extra-curricular activities in and outside of school.
The Montgomery is part of a network of organisations playing an active role in providing extra educational facilities for Sheffield children. Learning Destinations are places which provide CU learning activities and which are publicly accessible - places like wildlife centres, zoos, historical interest sites, theatres and libraries.
In Sheffield, there are over 42,000 children and young people already taking part in learning beyond the classroom as part of Children's University and gain essential skills that improve their future life chances, using their special Passports to Learning record their progress and achievements within the CU network.
For more on Sheffield Children's University visit http://www.sheffield.gov.uk/cu
How do I get involved?
You need to buy a Passport to Learning (available from all Sheffield Libraries for £3.50 each). Once you have a Passport to Learning, parents/carers need to sign the consent sticker in the front then you can earn credits by attending performances and workshops at The Montgomery!
Attending a Performance
You will need to complete a short review of the performance you have watched in order to get a stamp for your passport and to have your attendance recorded in our CU register*. Please download a My Theatre Review form here, tell us what you thought of the show and return it to us.
Attending a Workshop
You need only to present your Passport To Learning when you arrive for the workshop and we will record you on our register and give you a special stamp in your passport.
*Please note, we can only record you on our register if you attend a Sheffield school or are home-schooled in Sheffield.