Summer Theatre Project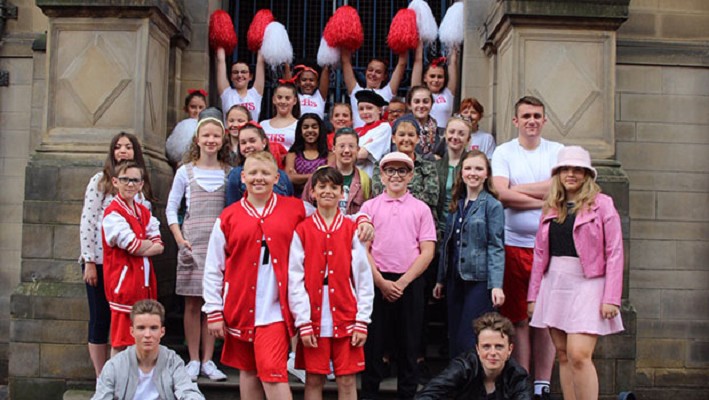 Due to the COVID-19 pandemic, our Summer Theatre Project 2020 has been postponed.
The Project
Following on from the success of last year's Summer Theatre Project "Disney's High School Musical", we are preparing to launch our bigger and better 2020 Summer Project "Fame the Musical"! An unmistakable title from the unforgettable film and television franchise. Fame inspired generations to fight for fame and light up the sky like a flame! The show follows the final class of New York City's celebrated High School for the Performing Arts from their admission in 1980 to their graduation in 1984.
This year's project will run from Monday 27th July to Saturday 8th August 2020. Due to the short rehearsal and production time it is very important that you are fully committed to the project for the whole period.
The project will be run by a highly-skilled production team with many years of theatre experience between them. It will involve two weeks of intensive acting, dance and music rehearsals held here at The Montgomery, at the end of which there will be two performances of Fame in our 415 seat theatre supported by professional theatre technicians and musicians.
We are looking for cast members aged 11 - 18 to be part of this exciting project!
The Logistics
The project will run from 9.30am to 5.00pm Monday to Friday culminating with two performances in the theatre on Friday 7th and Saturday 8th August. The venue will also be open from 9am on rehearsal days for drop off and registration. (Exact timings for Friday 7th and Saturday 8th will be advised later and principals may be required to stay till 7pm on some evenings during the first week.)
The participants' fee is £195, but we do have a fantastic early bird price of £175 if you sign up and pay the full fee by Friday 1st May. This year we are also offering a sibling discount of £25 off both the early bird and full price fees which will apply to all additional siblings. We anticipate that the early bird price will work out at just £2.05 per hour (based on 85 hours over the two weeks). Anyone not taking up the early bird offer must pay the full fee by Friday 19 June 2020.
Your place can be reserved for a non-refundable deposit of £20.00.
Please download an application form here. Applications can be returned in person or by post to: The Montgomery Theatre & Arts Centre, Surrey Street, Sheffield, S1 2LG or by email to info@themontgomery.org. Deposit payments can be paid online here, in person, by telephone 0114 272 0455 or by bank transfer using the following details: The Montgomery, sort code: 08-92-99 account number: 65808331, please quote your name and Summer Project as a reference if paying by bank transfer.
Once you return your completed application we will keep you informed of pre-project workshops, auditions, get-togethers and preparation material.
If you have any queries, please do not hesitate to contact us here or on 0114 272 0455.