Next Steps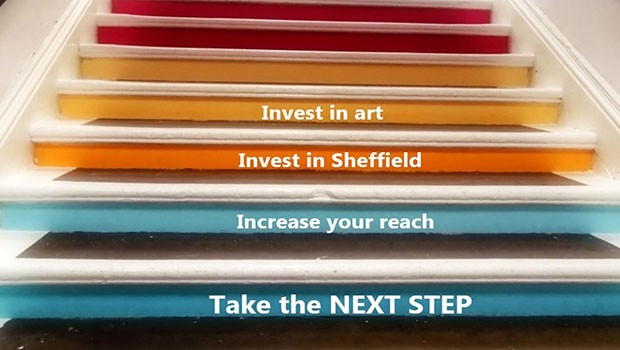 Each year over 15,000 people visit The Montgomery Theatre & Arts Centre: would you like your company name to be seen by The Montgomery's visitors? You can achieve this by sponsoring one of our iconic steps. By doing this, you'll enable us to engage even more Sheffield communities in the wonder of the arts.


The Montgomery is Sheffield's home of children's and family theatre. We are also the most important performance space for the thriving non-professional theatre community in Sheffield; as well as hosting a range of professional productions and events.


For a payment of just £200 your business name and logo will appear on The Montgomery's staircase for a year.
You will also receive the following benefits:
1. Your business logo and web link on our website
2. Your business logo in our Spring/Summer and Autumn/Winter programmes for the year (in total this includes 14,000 programmes, distributed across the city)
If you would like to be a Next Steps supporter, or require more information, please contact Theresa Keogh on 0114 272 0455 or Theresa.keogh@themontgomery.org.uk