Venue Hire
For enquiries about venue hire get in touch at info@themontgomery.org.uk
From small meeting rooms to a professional stage for your theatre performance, we have a range of spaces available for hire.
For more information, get in touch here or call on 0114 272 0455.
The Theatre
Our traditional theatre is situated on the first floor is perfect for mid-scale events.
We offer flexible theatre hire starting with the 234 half theatre package up to the full 414 seat theatre.
Seating capacity
Stalls: 234
Balcony: 180
Total: 414
Stage dimensions
7.6m x 7.6m (additional stage extension available) with a 1 in 25 rake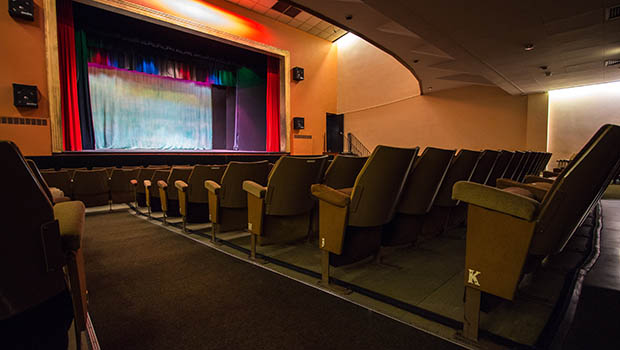 The Studio
A studio space with a dance floor and mirrors. Situated on the lower ground floor.
Dimensions: 11.6m x 9m
Seating capacity: 80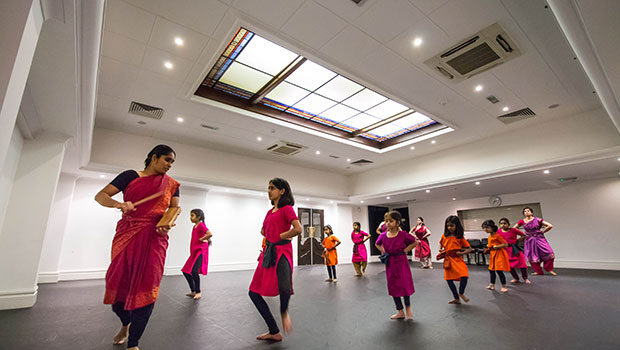 The Gallery
A versatile space with refreshment facilities. Situated on the first floor.
Dimensions: 10.6m x 6.7m
Seating capacity: 60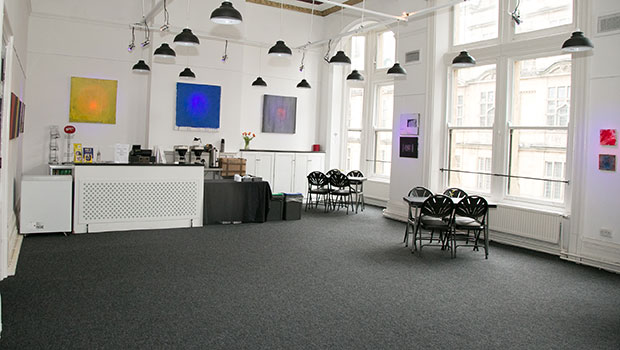 The Old Library
Situated on the second floor, The Old Library is a good space for workshops and rehearsals.
Dimensions: 6.6m x 5.9m
Seating capacity: 50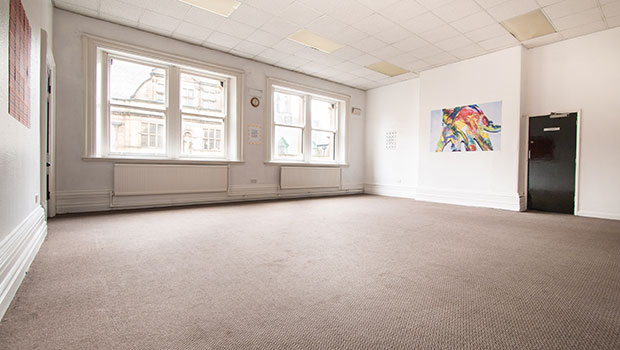 Smaller meeting rooms also available. Contact us for more information. Please note there is no disabled access at present.