Seat Angels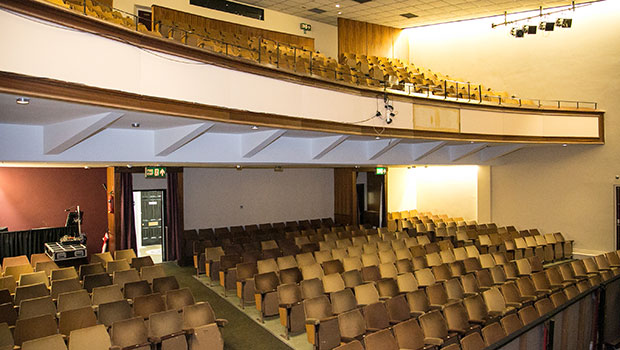 The seats are worn, they're very rough,
The fabric's thin, the stuffing's tough.
If you sit down to see a show,
It may collapse before you go.
So be an Angel, fund a seat,
Then every show will be a treat.
The Montgomery is developing a long term plan to make its 200 year old building more open, more accessible and better suited to our needs today. The refurbishment of The Montgomery is a massive project and although this has been spoken of many times before the background work that is needed to make it happen is nearing completion.
However, until this major project can be launched the theatre needs to keep going and audiences need to continue to enjoy the work that The Montgomery presents. So, The Friends of The Montgomery have launched a campaign to refurbish the worst of the existing ageing theatre seats to ensure the comfort and safety of its audiences over the next few years.
Each seat costs £65 to refurbish and we have 100 in need of rescue and repair.
Be an Angel and repair a seat.
We would consider it a treat!
You'd get a Thank You from us all
And your name writ large on a wall.
(Literally!)
In recognition for a donation of £65 or more your name will be added to the Theatre Angels mural in the theatre foyer.